Blockchain

Innovation

- Enter the Web3
Discover now our Blockchain solutions. Benefit from our expertise and ensure your project's success.

Saving time
Faster transactions and contract execution than in conventional systems

Low costs
Lower costs by reducing stagecoaches required from various intermediaries

100% transparent
Ensure project transparency and authenticity with Blockchain trust

Security
Secure your processes, application logic and finance flows with smart contracts
Our services for your Blockchain projects
You want to benefit from our Blockchain Solutions advices ?
Discover our different Expertise packs and choose yours!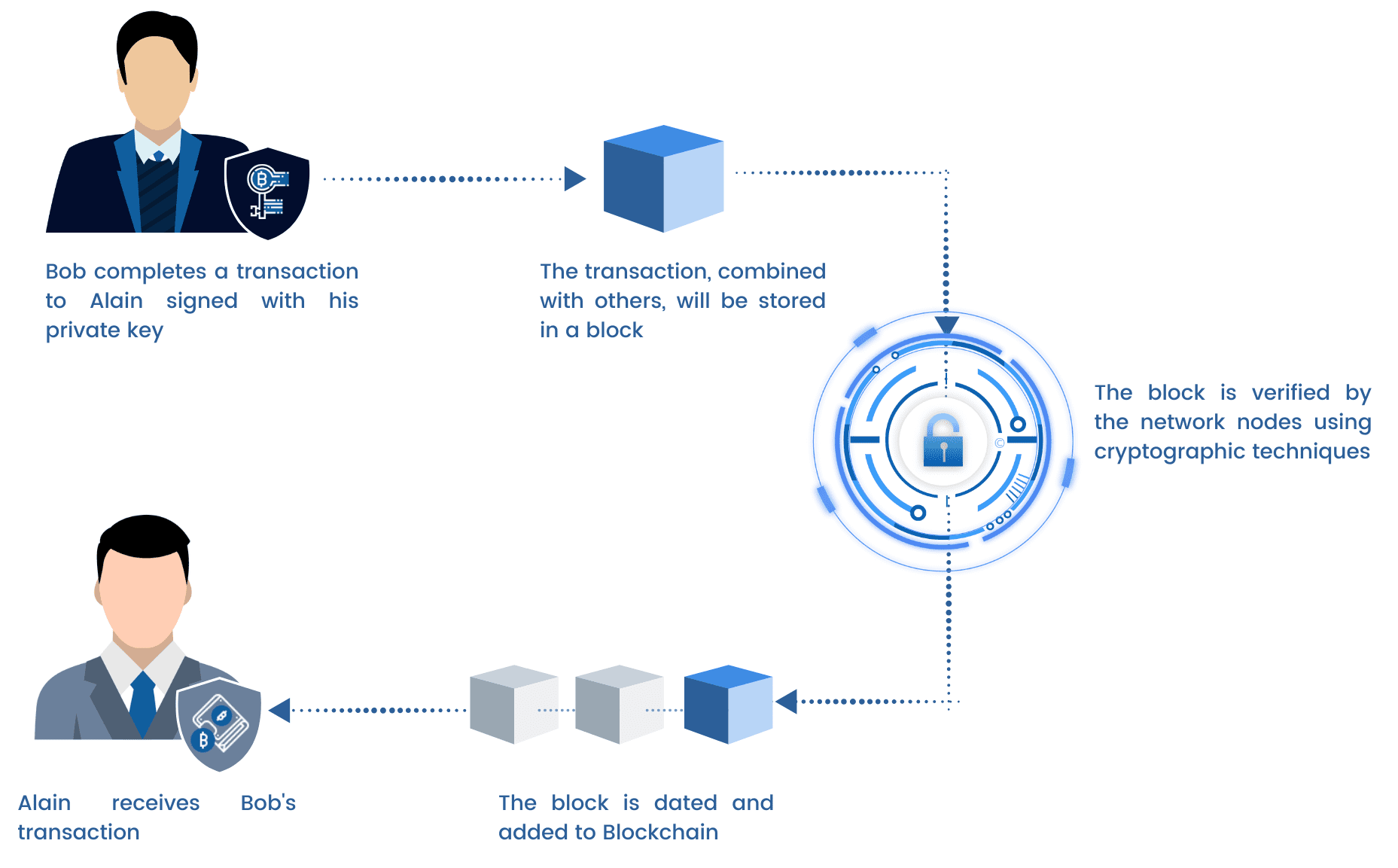 Every second of every day, companies exchange value with suppliers, partners, customers and other third parties. By value we mean goods, services, money, data. These exchanges are now carried out with or without a third party of trust, and sometimes lack efficiency and reliability. To conclude, it is a slow, costly and sometimes corruptible process via an intermediary.
   Each exchange of value is a transaction. Therefore, successful transactions must be quick, accurate and easily accepted by stakeholders.
   The Blockchain for businesses executes these transactions in a faster, reliable and transparent way. It therefore allows disintermediation by itself being a trusted third party dematerialized, distributed, fast and transparent.
Discover our studies by sector