Online Voting
- General Assemblies Management

Saving time
Complete management of a General Assembly with blockchain security

Security
Validation of the voter identity via selfie and unique code


Legal proof

Online convocation and voting system compliant with French law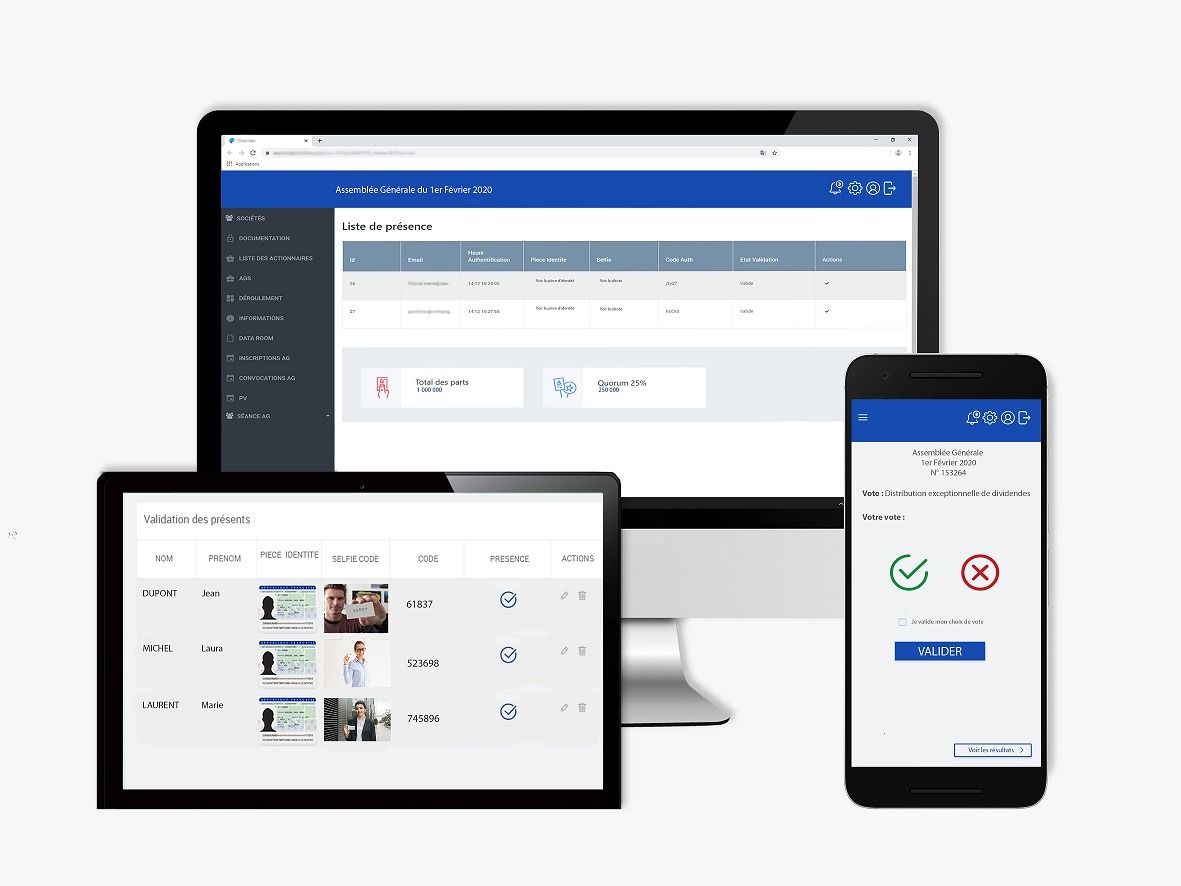 Are you interested in our online voting solution?
Contact our team now and discuss it
The online solution to manage your
General Meetings using Blockchain
Manage and secure your documents with Blockchain.
Available on all media and editable at any time.
Convocations sending in one click.
Authentication code for your shareholders.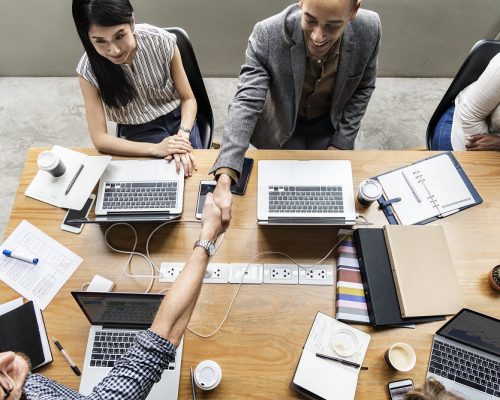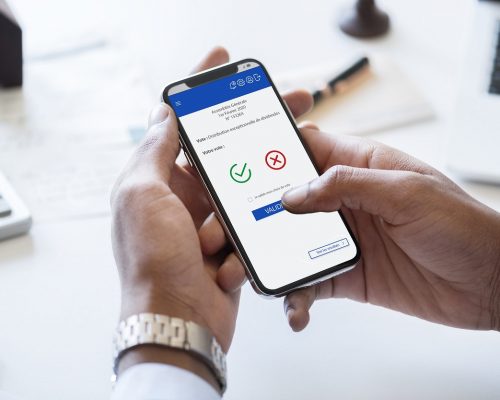 Live attendance list management.
Rules of shares and quorum compliance.
Resolutions management before vote launch.
Your shareholders vote remotely or in person.



By using our complementary system of "onchain" voting and dataroom, we secure your documents and personal data in a reliable and confidential manner for the smooth running of your General Assembly. The filing and sharing of your documents also allow a legally valid certification. Finally, easy access to the voting system and to the history represents a gain of time and ease for the voters as for the organizers.
At Open2be we have developed and secured via the Blockchain, a complete online management module for General Assembly. The validation of the voter identity is verified via selfie and unique code. The online convocation and voting system is deployed in accordance with French legislation